Haunted-Trails
FooMystic, member since September 15, 2009

1,874,919 StarPoints
2319 friends

Buy FooDollars for Haunted-Trails as a gift!

10,932 forum posts
My FooPets
1,036 Fotos
About me
Table Of Contents
Pictures from friends
Fosters
Wants from FooMart
PP finds
Shelter Finds
Rehomings
Wish List
Percentage
About me
Pets
Important Times
Breeding
Keep eye on him
Pictures from friends


Fosters
White Diamond|Scooby
Ottis|Kujo
Tiger|Petey
Tux|Adrik
Mojo|Ice Princess
Smokey|Ranger
Legacy'Shiver|Legacy'Jayla
Kenzie|Sparky
Snow|Skye
Gift|Arabella
Princess|Nevaeh
Shadow|Duke
Big Daddy
Taivan|Elijah
Kalsie|Meeko
Sola|Legacy'Magnus
Joker|Callie
Marcus|Alexandra
Adi Gallia|Alice
Nioe Fisto|Pure'Barris
Lux|Ahsoka Tano
Anakin Skywalker|Aayla Secura
Asajj'Ventress
Commander'Cody|Nightsister
Aurra Sing|Yoda
Daughter|Miraj Scintel
Kit Fisto|Eeth Koth
Quinlan Vos|Rako Hardeen
Comm. Wolffe|Riff Tamson
Mother Talzin|Saw Gerrera
Pre Vizsla|Pong Krell
Jango Fett|Sugi
Light Yagami|Che Amanwe
Misa Amane|Kiya
Broken Flame|Clone Trooper Echo
Luminara'Unduli|Captin Rex
Steela|Padme'Amidala
Deathwatch|Cad'Bane
Dogma|Brother
Riyo'Chuchi|Obi-Wan
Savage'Opress|Duchess'Satine
Storm'Trooper|Plo Koon
Storm|Striker
Sheva|Fear and Loathing
Radioactive|Homewrecker
Lies|Starring Role
Primadonna|Teen Idle
Power and Control|Living Dead
BubbleGum|Hollywood
Spunk|Lola
Hunter|Exact'Cream
Tilly|Forest
Blu|Spot
Lily|Nichlos Cage
Hawkeye|Shiloh
Bagel|Simba
Stella Snow|Splatter
Myra|Karats
Pewter|Opal
Cotton|Onyx
Klarity|Slate
Bagheera|Alisha
Namine|Bogus
Ruben|Quwah
Anyanka|Lilith
Ahbi|Grace
Noah|Buddy
Blessed|Little'Socks
Valerie'Renee|Jam Jam
Leon Savion|Valentine
Lost'Destiny|Bolt
Precious|Baby Shark
Scooby|Bubba
Portia|Legacy Champ
Legacy Amity Bubblegum|Loki
Luna|Casper
Juno|Poncho
Diablo|Miles Foxx
Legacy'Sally|Legacy'Rosie
Legacy'Portia|Daisy
Barkley|Leonardo Porkchop
Ruvik|Hubert Cumberdale
Vinnie Butterball|Poopsie
Dexter|Rudy
Emily|Lost'Bruno
Demon|Legacy'Murphy
Jax|Dozer
Lost'Marmaduke|Dewey
Jovie|Rocky
Bailey|Ember
Envy|Snoop
Witt|Legacy'Woof
Oscar|Atlas
Cuba|Duke
Dan The Faker|Tank
Micah|Porkchop
Finnick|Frogger
Diesel|Bubba Jr
Shasta|Rebel
PP Finds
Lost'Destiny > -1 Female Bombay 1st Gen
314 > 314 Male Pug 1st Gen
Pets I've rehomed
Shelter Finds
Jerico > 84% Male Min Pin – 1st Gen
Belle > 86% Female Nebbie – 1st Gen

Wish list
Own LP (✓)
Own LPH (✓)
Own a FLPH
Own a LPGSD
Own Male & Female Goldie Ultra (✓ )
Own Male & Female Rottie Ultra
Own Male & Female Yorkie Ultra (✓)
Own Male & Female Marley(ultra) (✓)
Own Male & Female White Cat Ultra(✓)
Own Male & Female Abby Ultra(✓)
Own Male & Female Ultra Min Pin(✓)
Own Male & Female Ultra Chi
Own Male & Female German Shepherds(Ultra) (✓)

Divide the stats number by the number on the side
I'm a country girl,I am straight I love country boys ♡ I am a future nurse 💉and a future vet 🐶🐱💉 I love to get muddy and go fishing, Family is my life. I love my family with all my heart I have the best family ever, I have an older sister and a younger brother. I have 2 nephews(Levi & Aiden) and a niece(Makenzie) They are my world♥ My uncle died of cancer May 4th 2006, I miss him so much! My papaw passed away February 12th 2016 rest in peace papaw I have 6 dogs,5 ghost shrimps,5 angel fish,4 rats,2 gold fish,2 loaches,2 bull frogs,1 cat,1 dwarf frog,1 fire eel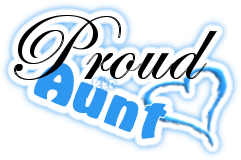 Spuds, 14 year old Pit, Male I've had him ever since I was 5 he's my baby and I love him so much💕 He's my old man💕
Cullen, 5 year old Pit/Boxer/Great Pyrenees, He was named after Twilight and I got him one year on the day we had my birthday party💕 We've had him since he was 6 weeks old
Oddie, 4 year old Chihuahua. We got him from a woman off of craigslist he is my baby boy he is very temperamental and doesn't like for you to mess with me, Yes my mother gave him a Mohawk lol💕
Hogan, 1 1/2 – 2yr old Min pin, He came from a very abusive home into the shelter, My uncle then adopted him and him and his wife split up and he didn't want him anymore so he gave him to me. He doesn't like men and he is a cuddle bug he loves to be on your chest💕
Taz, 9-10 month old Yorkie, He's my moms. I bought him for her because she was missing her other Yorkie he can be a pain in the butt but he is a loving little boy. I swear he has ADHD lol💕
Chloie, Pit bull she is my step dads.
Timone is a very sweet Siamese rat born April 17th,2015. He loves to climb and play with his toys in his cage. He is very rambunctious and adventurous, His favorite place to sleep is in my hood of my hoodie (: . He is(was) solid white with red eyes and so is his brother, The only way I could tell them apart was to make him blue (': Named after lion king
Pumbaa is Timone's brother he is also siamese (: He was born April 17th,2015. He is the lazier one of the two he would rather be cuddling then exploring. He loves sleeping in my hoodie and loves to be loved on. Like . He loves to be laid on his back and get his belly rubbed. Named after Lion king
Simba is a gorgeous little maine coon mix born May 18th 2015, I got him August 8th 2015 for my 2 month anniversary with my boyfriend (: Hes such a sweet little boy and he loves to cuddle. I didn't know I was getting him I only thought I was getting one but when I went outside to see my kitten I got handed her too (: He is living with my fiancée right now till we get married
Panther is a gorgeous maine coon mix (: He is Dixie's brother born May 18th 2015. This little boy was suppose to be a girl is what my boyfriend told me but I had already named "her" Panther lol so I only thought this was the kitten I was getting I didn't think I was getting two, But how I got him was my boyfriend wanted to give me one for our anniversary well he sent me pictures of all of them and I instantly fell in love with the black one! A lot of people don't like solid black cats because their "bad luck" but I love them I think they are beautiful and I love this little boy so much! He is living with my fiancée right now till we get married
Sylvester is a gorgeous maine coon mix, He is named after the Looney toons. He is Simba and Panther's brother born May 18th 2015. I didn't know I was getting this beautiful little boy and then my boyfriend brought him to me August 6th 2015. When he first brought him to me he was a little antisocial he wouldn't come out at all but now he likes to come out and play with his siblings and let me love on him every once in a while but he is pretty much the loner of the group. He is still a sweet little baby though and i'm glad that I have all three of them. They are great he is living with my fiancée right now till we get married
MooMoo is my female domestic long haired cat, She was my neighbors cat she lived outside and they never took care of her, She wasn't fixed and had two litters back to back. She was skinny and sick with an upper respiratory infection, When she got pregnant again they were going to take her to the pond her and the kittens but I told them that I would take her till we found her and the kittens a home, Well she was so malnourished that we had to get rid of the kittens to some woman that was able to bottle feed them she had 4 and one died, She wasn't producing enough milk for them, I got her fattened up her respiratory infection gone and she got fixed after her milk dried up. I convinced my mom to let me bring her in because it's cold outside where I live and now she has made herself at home she is getting fatter and she is spoiled rotten (:

Pumpkin is a apricot hedgehog born January 5th, 2015 I used to hate hedgehogs because everyone I got was so mean till we traded a yorkie for this little girl, She is so sweet and will let you hold her and love on her and I honestly don't know what is wrong with her why she is so sweet but I love her so much (: I'm so glad we traded the dog for her. I brought her home November 27th 2015


Scuttle is my dumbo rat (: He was named after Disney's little mermaid I got him on January 8th 2016 for my birthday (: He was a tad skittish at first but now he's just like Timone and Pumbaa he's a snuggle bug and I just love his precious little face (:
Romeo is my dwarf hairless dumbo rat he's my latest addition (: I didn't plan on getting anymore pets at all and we went to the pet store and I had to have him I fell in love with his precious little face he has darker markings on his back. So he's not just pink I brought him home January 30th 2016. He was my birthday present to myself (:
I got to see Rodney Atkins &
Kip Moore in concert Sept. 10th 2011. I got so close I touched his boot,his leg and held his
hand a lil while,I threw him my necklace and he picked it up and looked at me and mouthed
did you throw that, I noded im like YES! He picked it up and said This girl gave me a
necklace,This is the first time someone has gave me a necklace :) Then he put it on the
mic stand but the mic stand fell over and his guitar player put it on his guitar and then Rodney
Atkins got it back :) I got a picture with Kip Moore and he signed my shirt.
I've seen Jason Aldean, Thomas Rhett, Jake Owen, Justin Moore, Rodney Adkins, Kip Moore,Brinley Addington, Wesley Burton,Confederate Rail Road and Joe Diffie in concert.


New Kennel
LilMissCamoflauge Kennels
Graphic Thread
Graphic Help
Color Codes
Text guide
Ultra pet guide
Symbols
Graphics guide
Colors
Color codes
FooWeb Shop
Icons
Color Coding
Pet Profile Coding
Calculating Stat Totals
Special Breeding Dates,
Halloween(Oct.31)-Pair and accelerate on Oct, 17
Thanksgiving(Nov.22)-Pair and accelerate on Oct. 28
Christmas(Dec. 25)-Pair and accelerate on Dec. 11
Christmas eve (Dec 24) Pair and acc.Dec 10
New year-(Jan.1)Pair and accelerate on Dec. 18
New years eve(Dec 31) Pair & acc. On Dec 17
Valentine's day (Feb 14) Pair & acc. Jan 31
Leap Year (Feb 29) Pair & acc. Feb 15
St. Patricks (March 17) Pair& acc. March 3
April Fools(April 1) Pair & Acc. March 18
Memorial Day (May 31) Pair & acc. May 17
Independence Day (July 4) Pair & Acc. June 20
Your dog must be the same breed as mine. I ONLY do pure bred.

Your dog must be the same stats or higher then mine.

Must be a low generation meaning 1-2 generation is as high as I will go.

Must have your OWN LL.s