Winnie2011
FooMystic, member since October 28, 2009

1,070,538 StarPoints
442 friends

Buy FooDollars for Winnie2011 as a gift!

22,034 forum posts
My FooPets
1,876 Fotos
About me



Hello! My name is Winnie. No, it's not my real name, but the name of my best friend and cat, Winnie, who passed away in 2011. I am a teenage girl living in the United States. I try my best to be kind and friendly to everyone. c; I have an extreme obsession with Doctor Who, so if you message me about it, I'll love you forever and ever and ever and ever and ever and ever and ever and ever and etc.
HOBBIES
Writing
Reading
Making fan music videos (my YT channel is Time Lady Victorious and my Vine is Gallifreyaan c;)
Watching my favorite TV shows
Fangirling over Doctor Who
Horseback riding
Playing The Sims 3
FAVORITE BOOKS
"Warriors" series
"The Hunger Games" trilogy
Any Doctor Who book
Anything by Wendy Mass
The "Ratha" series
"The Fault in Our Stars"
Anything by Lois Lowry
. . . And a lot more!
FAVORITE BANDS/SINGERS/MUSIC ARTISTS
Bastille
Hurts
The Hush Sound
Boats and Birds
Zack Hemsey
Owl City
Jasmine Thompson
The Glitch Mob
Modest Mouse
Regina Spektor
The Antlers
The White Birch
Melanie Martinez
Lana Del Rey
Imogen Heap
Evanescence
Ólafur Arnalds
Imagine Dragons
The End of Science
Dan Smith (Bastille lead singer)
. . . And a lot more!
FAVORITE TV SHOWS
Doctor Who (obviously c;)
Supernatural
Sherlock BBC
Broadchurch
Gracepoint (not as good as Broadchurch, but good. Saw Broadchurch first, of course!)
House
Monk
Malcolm in the Middle
Raising Hope
The Wonder Years
FAVORITE MOVIES
The Lion King
The Hunger Games trilogy (especially Catching Fire)
The Last Unicorn
The Plague Dogs
Felidae
Gran Torino


The consequences for any of these is being ignored, blocked, or reported, depending on the rule broken.
• Do not send me rude messages.
• Do not send my friends rude messages.
• Do not offer on pets not in a thread or on my profile for offer.
• Do not ask for free pets or items.
• Do not send me random breeding requests.
• Do not harass me.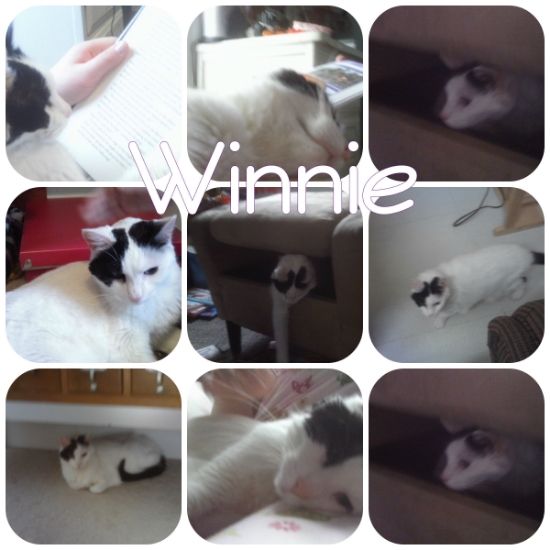 Winnie… this girl was my very best friend. I grew up with her. I swear to you, she was the sweetest cat you could ever meet. She'd actually come to me any time I started crying. She would never bite anyone. She was so friendly and nice, and just… sweet as could be. Winnie was also quite intelligent. I was able to easily teach her a trick, which she learned within 3 days. She is my baby girl. <3
Winnie passed away in 2011.
Sam is my other best friend. He was Winnie's brother, but he had a much different personality. He was friendly, playful, and quite feisty, though all of his bites were just little "love bites". He would never break your skin unless you were being mean to him. When Winnie died, Sam would sometimes just sit and cry, and since my sister, mom, and I left a lot, he'd come running to us as soon as we opened the door. When I had to go stay at my dad's for the weekend, my mom would tell me he'd just sit there, looking sad and crying and begging for attention from her. He was truly lonely when Winnie died and he had nobody when everyone left. He was a very sweet boy as well, and very loving. I miss him so much.
Sam passed away in April 2012.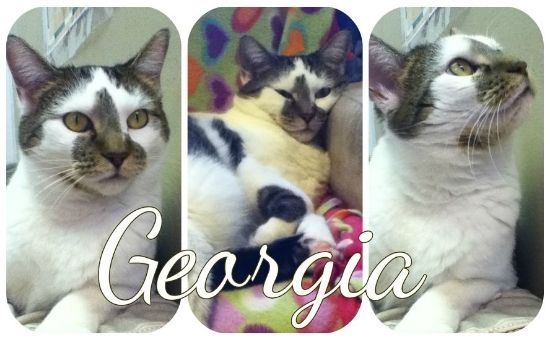 Georgia! This girl is the newest member of our family, only having lived with us since February 2014. She's about 3 years old as I'm writing this. She is very feisty, definitely more so than Sam. She's got claws, and she's not afraid to use them. Otherwise, she's pretty sweet, haha. But it does get annoying when she wakes you up by sitting on your desk and yowling for food, then proceeding to follow you everywhere, wrapping herself around your legs and purring for emphasis until you feed her. I love her a ton, though! <3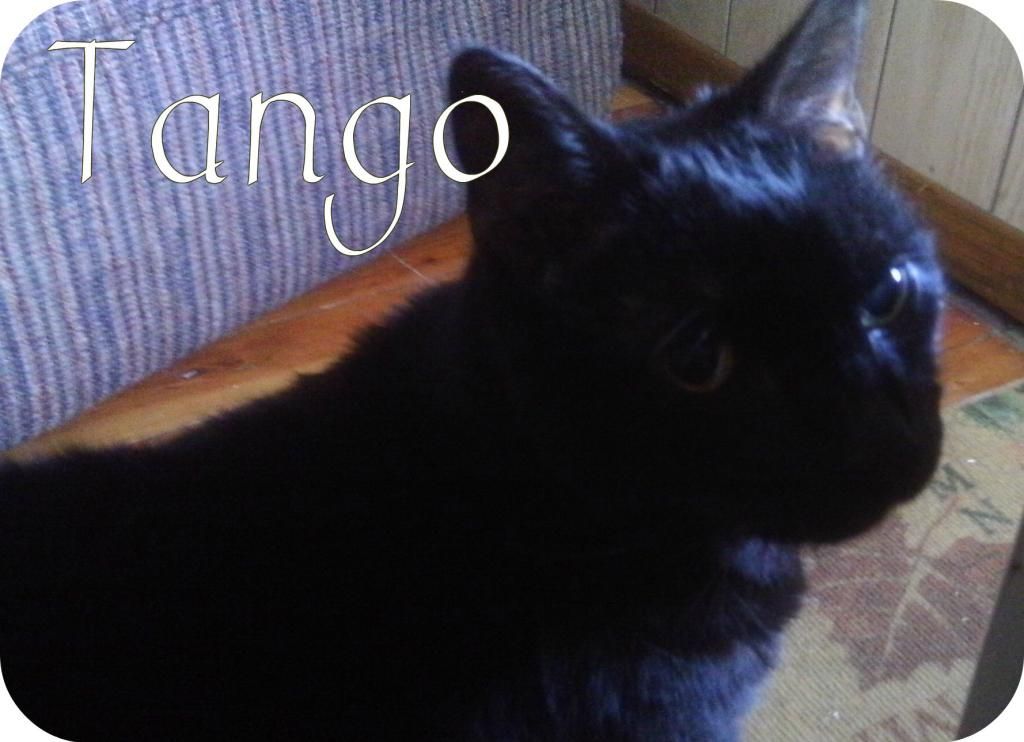 EDITING
This is Elsah. She was one of the only two dogs I've had (the other was named Annie, but she died when I was very young, otherwise she would have a section as well). She died when I was around ten, maybe eleven years old. Not too long after we moved into our second house. She was the queen of the house, and very proud of herself. She was a very good, generally well-behaved dog, and loved to take walks (she'd drag you everywhere if you couldn't handle her, haha). I love her a ton and miss her. <3
[Sissy's photo coming soon!]
Sissy is the new cat in my dad's "care". So far, she's doing alright, but that's probably just because she's young. She's a sweetheart and very clingy and friendly. She'll go with you wherever you want to be, and craves attention. I hope that she does not meet the same fate as Tango, and I will do the best I can to make sure that never happens.


This is my pet wishlist. If you would like to see my offer for any one of these pets, I urge you to message me. ;)
• A Male Calico has been my one and only dream pet since they were released. My dream thread is located here.
• Female Legacy Pokey Husky
• Oddstat Male Yellow Lab
• Switch cat-to-cat
• Legacy cat with photo proof
• Legacy Black Mix
• Legacy Tuxedo Mix
• Unfixed Lost Marley Yellow Lab
• Unfixed Lost Siberian Husky
• Unfixed Lost Calico
• Unfixed Lost Tuxedo Mix
• Unfixed Uber Calico (90%+)


This is my wishlist for items. If you happen to have one of these, message me with your price range and I'll give you an offer.
















These are all of my pets for sale or offer. Please message me if you'd like to make an offer or negotiate. I have the right to decide to keep a pet.
| Name | Breed | Gender | Stats | Price |
| --- | --- | --- | --- | --- |
| Fido | Westie | Male | 1/5 | 12,000 FD |
| Charm | Weimaraner | Male | 5/5 | 1,300 FD |
| Clara'Oswald | Russian Blue | Female | 1/5 | 45 FD |
| Cinder'Ella | Weimaraner | Female | 5/5 | 55 FD |
| Snowpetal | White Cat | Female | 5/5 | 45 FD |



Thank you, AngelicallyEvil! <3

Thank you, Vazie! <333

Thanks Shiverii! <3

Thanks, AngelicallyEvil! :D

Thank you, AngelicallyEvil! <3

Thank you Hawkeye! :3

Thank you, AngelicallyEvil! <3

Thank you, iPurrz! c:

From cheeeerios :)

From KitKatKatie- :)

From D-O-Gs :D

Made by FOO-CRICKET18 c:




All header graphics were made by Lynne. <3

Reached FooMystic on Jaunuary 1st, 2015 at 11:45 AM CST! 8u