gmta2000
FooGuru, member since November 11, 2009

32,390,400 StarPoints
317 friends

Buy FooDollars for gmta2000 as a gift!

3,080 forum posts
My FooPets
2,460 Fotos
About me
What is Christmas? It is tenderness for the past, courage for the present, and hope for the future. It is a fervent wish that every cup may overflow with blessings rich and eternal, and that every path may lead to peace."
Agnes M. Pahro…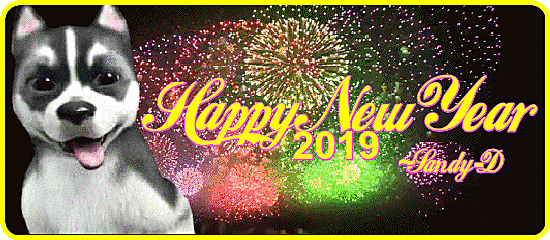 A Little Night Music


First of all I am an adult. My husband introduced me to Foo Pets in November 2009 when I first adopted Urma. I thought the idea of having a cyber pet was cute, but other than that – no big deal.

I began to accumulate points and looked forward to logging on and being greeted by seeing Urma's giant paws on the screen I didn't join Club Foo until September of 2010. I adopted my second Foo, "Martha", in the same month, and from there my Foo family grew.


In my real life I also have pets. Two giant standard poodles, BoJangles, and Boca Marie, a precocious 6 year old Abyssinian Tabby named Abi, and a young miniature schnauzer mix whose name is Rascal, who we adopted on (10/24/12) courtesy of the hubs:) I was up late one night and visited a Shelter Rescue page on FB. When I saw this little dog who looked so absolutely sad I had to have him. Off we went the next day to the shelter and after being neutered, microchipped, and renamed – this puppy has become a big part of our family. BoJangles and Boca Marie are very gentle with Rascal (thank goodness!), Abi tolerates him, and Gary and I adore him:) In addition to Rascal we also adopted a beautiful 6 week old kitten from the same shelter. Her name is Sibyl and needless to say Rascal and Sibyl have become good buddies. Sibyl is still very tiny so we separate her from the poodles and Abi. BoJangles is in awe of Sibyl because I don't think he's ever seen a cat so tiny. Boca Marie wants to paw her because she too is amazed by her size. Unfortunately both BoJangles and Boca Marie don't know their own strength. Abi is adamant about remaining our only cat – so as I said before – we'll keep them separated until Sibyl can defend herself against our very curious poodles and the irascible Abi :) From this point on I'm steering clear of shelters and I mean it when I say – our family is complete:)

So why am I here? – I'm here because I enjoy the amazing animal graphics this site provides. I also enjoy the decorating aspect. It's comforting to play with my Foo family and decorate their scenes. I don't consider myself to be emotionally vulnerable but I will admit I'm very attached to all my Foos. Foo people are wonderful people and this is a wonderful site to meet individuals from all over the world who share a love for animals.

For the young members I give you this advice:
1. Don't gift unless you know the member. There have been far too many scams and kids are the primary victims. If it sounds too good to be true – most likely it is.
2. Document your pet-id's so you can track them if you do sell to the AC
3. Never ever use your real name or post any personal information that would allow someone with less than honorable intentions to find you.
4. Don't beg
5. Be respectful
6. Have fun!

The positive aspects of the site are again worth mentioning:
1. Creating scenes
2. The percentage of money I've invested in this website also goes to the American Humane Society and the ASPCA -Strike this! This is no longer the case. However, there is nothing stopping members from reclaiming the ability to donate to these very worthy organizations.
3. The interesting people I've come across in the forums
4. Last but not least – the awesome graphics used to create these pets. How could anyone not get attached to this code that emotes and behaves like real pets:)
Bottom line – I'm here – and will most likely stay, for nothing else than to keep Urma safe from being deleted. I have no problem accepting friendships. I ask that you be polite and understand I will not tolerate rudeness or childish behavior. Pretty simple. Now with that said – Have a wonderful day!
Meet My Family:)


This is an updated collage of my family. Starting from the top left we have a photo of Rascal just waking up from a nap. Next is our newest addition, Sibyl Noelle being held by Gary. Next is a photo of yours truly leaning down to pet Boca Marie. Bottom left is my wonderful husband and partner of 20 years – Gary. Next to Gary is Boca Marie with her bows. Following Boca Marie is BoJangles who is looking on. Last but not least is our stout abi/tabby mix, Abigail Louise, who is in her favorite position napping as usual:)




I'm so very sad to say we lost our beautiful Boca Marie yesterday 03/20/14 to cancer. Rest in peace my beautiful baby girl and let our love guide you on your way to a place of beauty and peace.




Unfortunately I have another very sad update. We said goodbye to BoJangles today, 06/28/2014 at approximately 11:30am. We took him to the vet because of what I thought was a tumor – it turns out his whole abdomen was full of tumor. I was at his side, our eyes fixed, petting him and telling him how much I loved him. I was the last thing he saw and these were the last words he heard when he closed his eyes for the last time. Now we're dealing with the empty space in our hearts that he's left behind but despite this I know we did the right thing. Yes I will miss my gentle giant. We love you BoJangles – Rest in Peace!


Sibyl :)



Dog Treats

Never mind my burgeoning girth
I love my treats and have since birth
Hotdogs and hamburgers fresh off the grill
Never enough to have my fill
Rotisserie chicken dripping with grease
And let's not forget the delectable cheese
Don't worry about that food you dropped on the floor
Because I can assure you…
– it's not there anymore☺
So when I sit and stare with a look of depravity
And I see you smirk at my well-rehearsed frailty
Remember friend I love you best
A diet you say!!???? Oh surely you jest!

Yours Truly



Philosophy to Live By
Humankind has not woven the web of life.
We are but one thread within it.
Whatever we do to the web, we do to ourselves.
All things are bound together. All things connect.
Author: Chief Seattle_
Thought For the Day
"Well done is better than well said"
Useful Links and Information
All My Friends
An understanding of HTML coding and how to Edit
FooPetter
FooPets Blog
Art Submissions
Coding
Business Contact and Profile for Foopets.com
Name: Foopets.com
Phone: (415) 625-0032
Address: 625 Second Street, Ste 104
San Francisco, CA 94107
Website: www.foopets.com
Original Business Start Date: January 2007
Principal: Ms. Corie Burley, Customer Service Dept.
Email Address: support@foopets.com
Entity: Corporation
Incorporated: February 2008, CA
Employees: 20
Type of Business: Internet Gaming
BBB Accreditation: Foopets.com is a BBB Accredited business.
Additional DBA Names: Foomojo, Inc.