FelineStrange
FooMystic, member since December 30, 2009

2,969,008 StarPoints
123 friends

Buy FooDollars for FelineStrange as a gift!

541 forum posts
My FooPets
391 Fotos
About me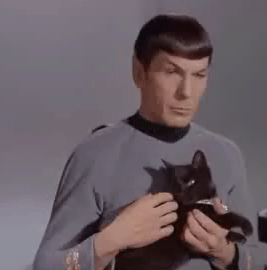 I`m a female adult returning player .Currently my profile is a work in progress.
I will say that I`m rather pleased that Foo is "free" again but the experience is bittersweet.
I never thought I`d ever be able to visit "the kids" again. Please send a Friend Request if you like what you see. Friends are good.

My pets don`t bite (except the Nebs lol ) so feel free to feed,water,play or groom them anytime. I`m not one of those people who has a hissy fit if some kind friend takes the time to visit and supposedly "messes with my care schedule ". I think its wonderful and an honour if someone visits. So " mess around " dear friends".

Bonding Badges…hmmm, BB are nice but as someone who has been there with a high # don`t always judge someone on the BB. Real life happens and many things can contribute to not having a great presence on this site or less than good care of our pixel pets. Judge not lest ye be judged. The best thing to do is make friends and let them help you when you need it.

My pets are not for sale. Ever. I just finished rescuing the kittens I could from the AC and from "frozen accounts. If you look at their profiles you will understand this is a labour of love.

Be nice to one another. No matter what. Practice kindness and empathy/sympathy.

I have met some really great people through FooPets and I treasure them and their friendships.

I really need to thank friend and member felinecanine for caring for my pets during the Foo Ice Age. She never forgot any of my pets birthdays. At this point I think felinecanine knows my pets better than I do. Cheers felinecanine for your truly outstanding love and care of my pets and the pets of mutual but still absent friends.

Thank you Krazi-Kat for letting me know that Foo was "free" again and for remembering my login info.

I`m absolutely thrilled that my friends Crow , Ninstroyer , SmokeyMeowz and Blueis are back on Foo.
MY FOSTER PETS
Technically I don`t have foster pets anymore…but I have no shortage of pets to care for if I`m willing. When the Foopocalpse happened many friends left their accounts "frozen" and I`ve enjoyed visiting old friends.
WISH LIST
hmmm where to start
http://www.foopets.com/mart?category=0&q=red+moon Moonlight Serenade
http://www.foopets.com/mart?pid=6460 Full Moon
http://www.foopets.com/mart?pid=8246 Oliver the Reindeer
http://www.foopets.com/mart?pid=7955 Flaming Sun
http://www.foopets.com/mart?pid=7994 Autumn Forest Treeline
http://www.foopets.com/mart?pid=8375 Snowy Treebank
http://www.foopets.com/mart?pid=7864 Lost In Space
http://www.foopets.com/mart?pid=7106 Plum Purple Shrub
http://www.foopets.com/mart?pid=5024 Adorable Orange Kitty
http://www.foopets.com/mart?pid=8102 Colony of Bats
*http://www.foopets.com/mart?pid=7870 Flourishing Plant
http://www.foopets.com/mart?pid=7373 Crumbling Office Tower

MOBILE
TABBY MIXES Megs / Stripekit / Soul / Sassy HIMALAYAN Cutieball
RUSSIAN BLUE
Aroya / PG
LONG HAIRED SILVER TABBY
Snowball


FelineStrange is ready to breed
with 5 litter licenses