FreyjaW
FooGuru, member since March 9, 2010

14,659,999 StarPoints
76 friends

Buy FooDollars for FreyjaW as a gift!

3,170 forum posts
My FooPets
940 Fotos
About me
First, the rules:
1. I'm an adult player, with all that entails.
2. No breeding or friend requests without a message introducing yourself.
3. My Foos are mine and I'm not giving them up for anyone.
4. I don't give away FGs or FDs.
5. My sales prices are non-negotiable. They're already better than what you're likely to find elsewhere.
6. If I can't take care of your Foos, why are we friends?
To change the order of your Foos:
Go to each pets profile page and click on Edit Pet Description. Another box will open up and on the bottom you will see, Sort Order 0 (integers only, smaller numbers sort to top). In each box, place the number in which order you want your pet to be in. Then click update. I have a Word doc that lists my Foos and their number in order so id I wanted to change their order, I can have an easier time of it.
Helpful Foo links are at the bottom.
I'm cat-owned IRL. Pixel, my firstborn, resembles one of my cats who has preceded me to Rainbow Bridge. He was 19 when he died 4 October 2007, just 4 months before my mom died in 2008. She mourned Pixel too. He thought he raised kittens! He also thought he was a human doctor. Too bad I kept him busy since 2000. He didn't complain. He was distressed over the wheelchair but loved mommy not being able to work anymore.
Random Numbers resembles another of my cats that preceded me to Rainbow Bridge. He was the first, needing euthanasia for metastatic cancer at 13, dying on my birthday in 2003. Random didn't have any white fur on him, but this was as close a kitten as I could find. He was a beta cat and happy of it – he loved everyone! Imagine an 18 lb. teddycat who wants to purr you to sleep. That was him.
Freya was a cat-spoiled little girl. Pixel decided he raises kittens, and let the little baby try to nurse on him when she came home with me! She greeted everyone as if to say, "Hi! I'm a girl. Pet me!" Her mother was a rescued semi-feral cat, so she started with a disadvantage in life, but she was very social to cats and humans, neat, and a real lady cat. End Stage Renal Failure claimed her 1 June 2010 at 1917 PDT without pain at her vet. She was near-comatose anyway from an early-morning stroke. She was consoled all day with Meowmie or Daddy always present to pet her nonstop. She's at Rainbow Bridge doing catnip and raiding people's plates with a pretty paw and a delicate claw. Yes, she ate zucchini. I don't.
Steve was the first cat I adopted from a shelter after one of my original three died. Pixel insisted on raising him. Steve was very cat-socialized but hid from humans, including us most of the time. He did have perches where he would accept petting, and he'd jump in bed with us for petting and cuddle. The terminal cancer at age 8 was a shock, but as my doctor pointed out, cats are great at hiding illness. He never bit any human and was always well-behaved. He could really jump and get into amazing places. Steve was a Good Boy.
Ginger Mittens was my first cat when I was a kid. My grandparents gave him to us. He really should have been called Thunderpaws. More about him in his profile. Be kind and skritch him well – he was Ravenwood's Fuffy, and she just couldn't keep up with him anymore. I was honored to be her first choice to be his new Meowmie since I was already Aunt Freyja.
Phedre was rescued from the FooShelter by a concerted effort of several caring friends, and I was offered the honor of being her Meowmie. I couldn't resist, couldn't refuse a kitty in need, and everything was set to go – all I had to do was say yes and put it all in motion. So, I did. Her name comes from a favorite book series that starts with Kushiel's Dart by Jacqueline Carey, in which the heroine is Phèdre nó Delaunay, the Comtesse de Montrève, an anguissette (one who feels pleasure whenever she feels pain)(don't worry – the reverse isn't true – pleasure can be unsullied by pain). The Greeks called her a lypiphera: pain-bearer. Great series of books, but I would rate them NC-17. Not for the faint-hearted, for there is much violence, treachery, torture (consensual and not), sex, and adult themes overall. None of it is gratuitous, either.
Killashandra Ree is another rescue. For that tale, you must ask Sunluvr, but Killa doesn't care to dwell on her past. She is too happy about her present and looks forward to a stable future with a passel of friendly kitties. Killashandra gets her name from the heroine of the Crystal Singer novel trilogy by Anne McCaffrey. Killashandra was a voice student for ten years only to find she is denied her solo ambitions. She learns about the Heptite Guild and crystal singing and decides to apply, despite the dangers. Fun science fiction series! Sorry, no dragons in these books. Romance, some danger, lots of self-discovery, travel, a bit of interplanetary politics but not too much, and a little violence. I'd say it's PG-13. Definitely worth reading.
Friday was named for the protagonist in Robert A. Heinlein's book Friday, a book and heroine I definitely identified with when I was healthy (& still do to a great extent). She never felt like she fit in anywhere until the end of the book. She did lead an exciting life and had a very interesting job: the sort that you don't talk about casually. Since the book starts off with violence, continues with more violence, sex, politics, and suchlike, I'd rate it about NC-16 or so.
I named Isis for the goddess in the Egyptian pantheon who guards witches and magic, basically the counterpart of Freya in the Norse pantheon. Why? Because I could. She looks Egyptian. Besides, ages ago, cats were worshiped as gods. Cats have not forgotten this.
Sarek was named for Spock's father. Why? Hey, I like Star Trek! Besides, the Russian Blue is full-blooded, and Sarek is full Vulcan. Sarek has pointed ears, and so does the cat. Sarek was going grey. I figured it was a suitable name. So, I did the logical thing and gave him the name. I cried when actor Mark Lenard (who played Sarek) died of multiple myeloma. Horrible way to die.
Rushlight to-Ennien and Catchclaw to-Ennien are characters in a Star Trek novel, Uhura's Song. Rushlight is a bard on a distant planet that could hold a cure for a devastating plague affecting the Federation. Uhura and Rushlight trade songs, hoping to find a clue to a cure for such a virulent and deadly illness. Catchclaw is a healer in the same village as Rushlight who is consulted about the plague. I won't give away anything else. It's one of my re-reads, and I'd rate it PG, easily (a bit of politics, strong cultural dissonance, attempted and successful suicides, several bad puns, treknobabble).
Tor is named for the Norse god of thunder. He was the god the common man understood best and often turned to in need. He may not have been the smartest god, but he wasn't an idiot and he had a heart bigger than his formidable strength. Of course, my feline Tor is a smart kitty!
Delenn is a Minbari ambassador on the Babylon 5 space station. She is mysterious, wise, and there is more to her than people realize. I loved the Babylon 5 series. It was planned for 5 seasons, and ended up with a spinoff series and some movies. More about Delenn in her profile.
Bastet is the Egyptian goddess of cats. Perfect for a Bombay, yes? I succumbed to the beauty of the Bombay breed and decided to adopt. Took me long enough. Goddesses can be very patient.
Heimdall is the Norse god of light. He is the watchman of the gods and guards Bifrost. His hearing is so accurate that no sound escapes him: he can even hear the grass grow or the wool on a sheep's back. Seems appropriate for a Norwegian Forest cat, ja? BTW, I speak some Norwegian.
Golden Voice and Laughs Brightly are about as close as I will get to Sphinxian treecats. A few tantalizing hints about what they are and what they can do are in their profiles. So they don't have six legs, aren't sentient, don't play Frisbee, and aren't telempathic. I did the best I could… At least Laughs Brightly isn't playing his practical jokes. Goddess help us if he were. All of this comes from David Weber's science fiction novels about Honor Harrington. The last (wail) is Uncompromising Honor and the first is On Basilisk Station. There are also short story collections, which include the story Ms. Midshipwoman Harrington. Great series, & another of my re-reads! Other re-reads are noted here about other FooCats (& 2 IRL cats are named for the major heroes in the Harrington novels [Honor & Nimitz]). I'd rate them PG-13 for violence and adult themes (political intrigue, royal intrigue, conventions of war, etc.), some romance, no explicit sex. Very exciting space opera!
There are three cats running the house now! One is a 13 yr. old boy, and he raised a now-grown kitten named Honor. Sometimes I think I should have named the baby Nipper with all the nibbling of our fingers and toes we got! She nips a lot less now, and prefers to cuddle us and play chase with the other two cats. I mentioned just above where the 2 get their names. Honor is the successor to the late great Freya. Never a replacement, for none can replace her. Honor was 11 weeks old when we got her, and she appeared to be a flame-point mix with medium length fur, but now her points are darker and more tabby-striped, and she's 10 yrs. old. Her purr is bigger than she is! They all play well together. They play fight well also. Nimitz is alpha of all 3. Achilles, a 14 wk. old DSH black male moved in on 21 Aug 18, not long after we moved into our new house, and is no longer a kitten. He can really jump and climb! He has the run of the house and catio. Honor still growls and hisses at the kitten, but not as much. Nimitz has accepted him and even plays with him as well as eating and sleeping together.
Oh, time for me to be cat furniture again! In my 50's and I am cat furniture. So is my husband, who comes on here and helps take care of Pixel, Random, Freya, Steve, Ginger, Phedre, Killa, Friday, Isis, Sarek, Rushlight, Catchclaw, Tor, Delenn, Bastet, Heimdall, Her Nibs, & Stinker (& everyone else) when I can't (he'll tell you it's him when he's online). Just as long as we're not used as treadmills or trampolines! (For who my Honor kitty is named after, see Laughs Brightly's profile – Honor is his adoptee's name and my RL cat Achilles is Nimitz's treekitten in the David Weber science fiction series. I love space navy…)
Petterz's Guide to Pet Profile Coding
Terms/Abbreviations/FAQs on FooPets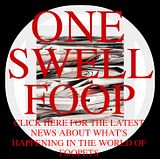 FreyjaW is ready to breed
with 4 litter licenses