SunLuvr
FooGuru, member since March 26, 2010

4,843,470 StarPoints
72 friends

Buy FooDollars for SunLuvr as a gift!

101 forum posts
My FooPets
1,564 Fotos
About me
Please feel invited to play with and feed my pets if you are on my Friend list. I am an Adult and cannot log on this website at work. The company's computer network blocks access to "Social Websites" which includes Foo Pets. I can return the favor once home. I live on the West Coast so will probably be up much later than you. You won't have to wake up to starving pets. ❤
My Profile photo is of Jasmine, our purebred Maine Coon Cat, who died several ago. My husband and I now have 2 cats aka: "The Girls" who are a riot and spend time stalking, chasing and wrestling each other. They also nap together too. They add a lot to our life. We love both cats and dogs but don't have a dog right now. I do plan to get another PB Maine Coon at home eventually since they are such loving people centered cats.
A friend of mine had a beautiful betta fish which is supposed to be very low maintenance. I thought The Girls would like watching one so got one and 2 compatible fish for the tank. Those promptly had +20 little babies and so now we have 2 aquariums to clean every other week. Thank goodness for Craigslist where we can give them away or there'd be 6 aquariums. The Girls now ignore the fish.
1. I found this website while looking up something, signed up and here I am. It looks like this might be primarily a site for children and teens. I would like to have Adults as Friends here since we both speak and write in the same language when we talk. It would be really helpful to be able turn to more experienced pet owners to have questions answered. I don't know all the texting abbreviations being used by tweens and teens so if you use one, I may have to ask what you said so I can answer you back. Thanks!

2. If you want to be left alone with your pets don't bother sending a Friend Request. If we don't talk and feed each other's pets I will "Unfriend" you to make room for someone who IS friendly.
3. I want to be able to see all my Friends on the InstaCare pop-up window. I check in on my Friends daily and want to be able to easily see if their pets need care. The pop-up window only seems to hold around 65 friends depending on how many pets they each have. I therefore am not accepting friend requests unless you are a good friend of a friend or another Mystic or above. Friend Requests from strangers are ignored.

4. If your pets are always hungry and your settings block everyone from feeding them. I won't watch it and will "Unfriend" you. There is no reason for pets to be forced to starve. Perhaps consider having your preferences set so your "Favorite" friends are allowed to feed when they see they starving? Just a thought. I will send you a note and if your pet care routine doesn't improve, you'll be removed.
5. If you change your member name without letting me know you will probably find yourself "Unfriended". I usually send a "Friend Request" to abandoned accounts or neglectful owners to get their attention by email while at the same time leaving a message on their Profile asking them to put their pets up for Public Sale or to Surrender them to a member run shelter like ours at TOH. The absentee owners often respond to the FR by adding me as a Friend but still not placing their pets up for public sale so I go through my Friends list periodically to eliminate them. If you believe you have mistakenly been "unfriended" please send a note to me via my friend FreyjaW.
Became FooMaster today, June 5, 2010 and got a Blue Star in 71 days.
Became a FooMystic today, Aug. 31, 2010 and got a Gold Star in 158 days.
Became a FooGuru today, Feb. 5, 2011 and got a Black Star in days.
None of my pets are "For Sale".
Spayed and neutered Foo pets seem to be considered "throw aways". I've heard of young members buying and "fixing" many pets to achieve a higher color stars. I hope Foo makes a change in this particular policy. It seems to be teaching young people that abusive of animals is fine as long as the owner profits – much like how those who conduct or bet on illegal dog fights view the situation. I don't believe Foo owners need to be spaying and neutering their FooPets since they aren't at risk for unplanned breedings like our pets out in the world. Our Foo Pets can't breed on their own without their owner setting it up.
Foo Pets resulting from breeding two different breeds also seem to have little value here. If I ever do decide to breed any of my pets it would be with another purebred pet of the same breed and only if high stat. I do not want to be responsible for breeding a Foo pet who would be considered like "trash" years from now. My two cats here at home right now are both mixed breed cats and I couldn't love them any more if they were pure bred. I hope the general feeling here eventually changes so all Foo pets are valued and loved irregardless of their pedigree. Please visit OldFooRescue to adopt rescued fixed pets. Thanks, Kit
Please visit:
I was given an abandoned shelter a few months ago. I renamed it. Minimesbabys, RareTreasure, LuvSunnyDaz, PanthersLuver and I are running it as a co-op rehoming rescue. We have a 4 other good friends who are helping us like FreyjaW who worked on our Banner for us and helps with screening folks who want to adopt. Please visit TOH and adopt the abandoned dogs we have rescued. TOH2 rescues cats.
Gaazhagens
He was my 1st foster. Am now unable to feed him because his owner was never on my friend list. :(
Gaazhagens
New to Foo? For updated information about what is going on you'll want to read FooBA4U's profile page and the Foo Betterment Association's One Swell Foop the new interactive newspaper: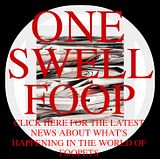 Contact FooBA4U to request the clickable link to paste on your profile page
member/20319718
Helpful post by I-Am-Niles on "Things you might want to know how to do" about Meebo Icons:
Did you see this litter?
Foo Radio gives out Foo Dollars as prizes! Sometimes up to 200 FD!
fooradio.com/competitions.php
Link to original Foo Groomer: fooniverse/groomer
Link to mobile Foo Pets: http://m.foopets.com
Screen shot of Star Level Foo Guru, Star Points 4,510,445, Bonding Badge 524, FooGems 947,279,, FooDollars 1,094 on 10/28/2011 @ 11:10 AM the day before Club Foo Expires and I leave for vacation.
Provides free kibble to shelter cats daily each time you answer a question:

freekibblekat.com

theanimalrescuesite.com
Flag counter added today, June 4, 2010
SunLuvr is ready to breed
with 15 litter licenses