Timber-Wolff
FooMaster, member since June 6, 2015

492,388 StarPoints
244 friends

Buy FooDollars for Timber-Wolff as a gift!

81 forum posts
My FooPets
836 Fotos
About me

Currently
I've definitely had it better, recently I fell at work suffering a severe sprain and have to wear a boot and go to PT. My iPad broke so now I'm trying to get a new laptop but hopefully things will get better.

About the User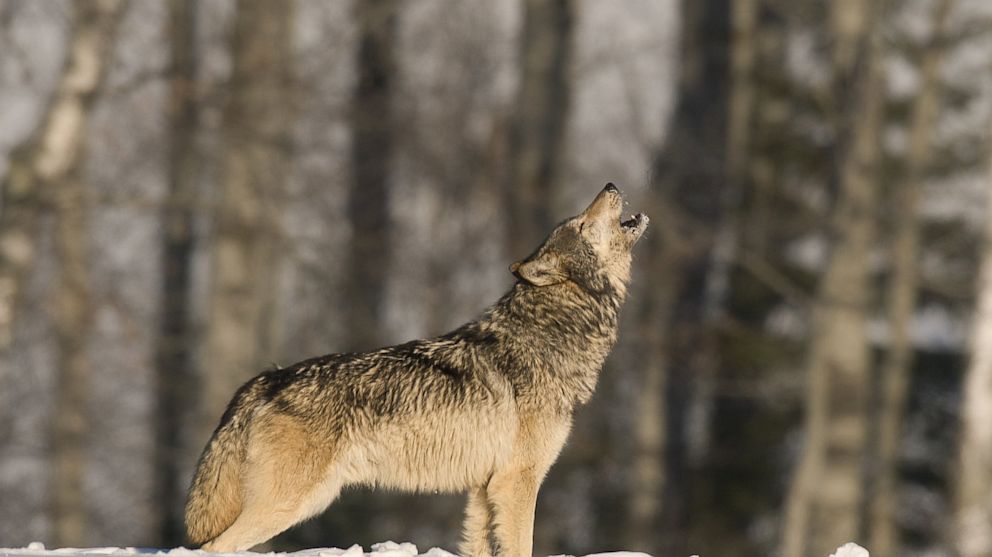 My main account is Timber-Wolff .Hey guys, call me Wolf! I'm not new to this site and have been on here
for many years. My original account was star280, but the account that you guys will probably remember me by was Shepherd-Creek. I was finally able to get this old account back after 4 years of absence, thank you ParrotLady! Well guess what I'm back! With a new pack of crazy wolf dogs. I joined the site in 09 if I remember correctly my first pet was Rinty. I came back once Foo pets became free again in the hopes of finding my old friends on here and I'm happy to be making new friends as well, I'm
glad to have reconnected with Wolves247 and hope to find the rest of you
crazy bunch soon. I was also here during Foos 'wolf days' when rps abounded through foo fotos, lol those where the days!


Foo's "Wolf Days"

I was also here during Foos 'wolf days' when rps abounded through foo fotos, lol those where the days! Sadly from what I've seen most have left foo, I was just hopping this might help others including myself to reconnect. Please note that I'm not trying to start up rps again I'm only trying to fine my friends. I however do still have my pack of "Wolfdogs" but I don't rp them on site since it's against the rules. Here recently, shortly after I got one of the original characters back, Scar, I've created a rp on a site called chicken smoothie where the spirit of the Pine Creek pack still roams.


Real Pets

In real life I have two awesome dogs, a black German shepherd named Jack and a dachshund beagle named Sofie. Jack is by far the best dog I've ever had, he's been with me since I was 8, from the start we bonded unlike any other dog I've had. Growing up with 5 dogs a common joke is that I was raised by the pack, though all showed protection and love Jack took the cake, he was always by my side. I recently got him back after he was stolen five years ago. He's getting stronger each day and recovering from the neglected state he was in when my mom brought him home. As a kid I also had a fawn Great Dane named Scooby, a fox hound named Buster, a spaniel named Dill Dill, and two dachshunds named Baron and Wolfgang.


Shepherd Creek Kennels
This kennel is located on my side account Shepherd-Creek. Here at SCKs our goal is to bring the bravest German shepherds into the world, courageous by nature this real life breed was created to be just that. It all started back in 2012 when I came across a young male foo shepherd named Romeo. His bravery was 175, now all these years later I came across an incredible female was nearly a max bravery, this being my side account I have made this into my breeding center. If your intrested in breeding your shepherds with me girl their stats need to be all above average with bravery at 170 a least.


Surf Shelter "Save the abandoned!"

Hundreds of innocent pets are abandon every year here on foo, and many have suffered for years in the AC, we created this problem of extreme over population, and it's our responsibility to fix this. In real life I volunteer at an animal shelter weekly, playing, socializing, and just hang with them, so this got me thinking how can I give back to the community of foo? Well in 2015 I joined an animal rescue owned by my friend catlover149, Surf Shelter. This is an amazing rescue devoted to saving abandon animals who had been forgotten in time. My own dog Scooby was rescued from this shelter, one day while helping out I saw him and instantly knew he was coming home with me.


About Wolves

I'm a young adult living in North America, I'm also a
descendent of the Cherokee wolf clan, wolves are my spirit animal and guide.
I'm still in high school, but I'm studying to become a wolf biologist to help protect and save these amazing animals. My favorite species is the gray wolf, it's my dream to live close to them, in the northern edges of Yellowstone National Park in Wyoming, I'm a wolf supporter, and oppose the wolf hunts and have made it my mission to get the word out about these misunderstood creatures. In the last 100 years there have only been two fatalities in North America, more people are killed yearly by tap water, and cows. While we have killed millions, nearly causing them to go extinct. Here recently the government threatened to take them off the endangered species list and organize a 2016 wolf hunt, saying the population had recovered, thankfully this was cancelled no wolves are still protected, for now. This isn't the case wolves overall only inhabit 15% of their historical range, the war on wolves is still going strong, please help fight for wolves, join me in my mission. Above is an image of a pack of wolves I obverse at the international wolf center up in Minnesota, I've watched them for nearly a year and have come to love each and everyone of them. I'm so greatful for the chance to obverse their lives its helped me understand these wild candids more than I ever thought I would.