Insanity-
FooMaster, member since September 19, 2018

920,947 StarPoints
54 friends

Buy FooDollars for Insanity- as a gift!

2 forum posts
My FooPets
107 Fotos
About me
This is Sandy's rehoming/spare account. :)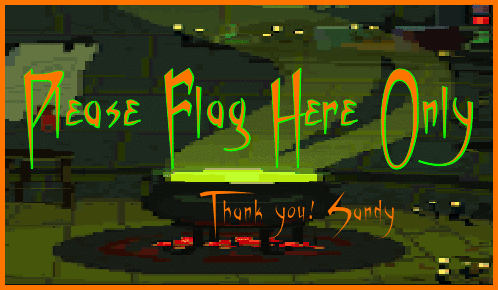 ---




---
Welcome to Sandy and Western's Bewitching Halloween Hextravaganza! Come on in and sit for a "spell." We do hope you enjoy yourselves while you're here.
This year's rehoming is a little different. We have a somewhat witchy theme going on and the Halloween story goes as follows:
There once was a witch named Matilda. She lived in her little one room castle with her black cat, Magic. She lived a fairly good witch life, riding her broomstick, conjuring up all sorts of goodies and casting wonderful, magical spells.
One Saturday afternoon, she decided to attend the big Halloween witch meetings that were going on. When she arrived, she was not welcomed by all the other witches. They didn't think she was a good enough witch to be in the ranks of them, so they kicked her out. She tried to reason with them but they wouldn't listen. Then she started to yell and all it did was make all the other witches angry. They ended up threatening her and then took her cat away from her and killed it. She was so upset at what happened that she vowed revenge and put a curse on ALL of the other witches pets. Every pet was sent away and banished to their own world and now stuck there to stay forever! Matilda was very bitter and angry, as you can well imagine. She remained that way for a long time and is still bitter and suspicious to this day. She eventually got herself a new black cat named Jinx, but she never got over what happened to Magic.
Now, here's the part where you come in! Will you be able to sneak past the wicked witch, Matilda, and save(win) the pet of your choice? Hmmm…we shall see..we shall see! ;)
Have a look around, find a pet or two that you like and play some games from the arcade. We have plenty of treats and maybe a few tricks too. So just relax, chat and have some fun! C:
I'm going to try my best to be around as much as possible. That's all I'm going to say. lol Western is also here to help out. Between the two of us, one of us should be around to answer questions and such, if you should have any.
Well, that's about it and we do realize this is going to be a big rehoming with a possible large amount of applicants with the amount of pets available. I'm just hoping for the best and that everyone is patient, gets along and has fun during this rehoming. Good Luck to Everyone! ~Sandy
---



---
🎃 Rehoming Rules
🎃 Meet the Pets
🎃 Application
🎃 Applicants
🎃 Other
🎃 Thank you!
🎃 Arcade
---



---
🎃 Be Nice
🎃 Be Respectful
🎃 Do NOT apply if you are not a forever home, Sandy worked hard to get these pets
🎃 You may apply for as many pets as you would like
🎃 Please show hard work in your application as we both worked very hard for this rehoming (textile markup, graphics, etc..)
🎃 All Roc Rules Apply
🎃 No excessive bumping
🎃 Talk with everyone, make new friends, please!
🎃 Feel free to play with and take pics of the pets
🎃 Have fun!
---



---
Click to visit their pet profile and play with them, if you'd like.
---



---
Please leave the pet you are applying for at the top of the application.
Application for __________
Username
Basic Info.
1. Would you stay in the world's most haunted house, overnight, for $1 million dollars? Yes or no and why?
2. What's your favorite scary/Halloween movie?
3. What is your favorite candy to get or to pass out to kids on Halloween?
4. What was the best thing you've ever dressed up as for Halloween and why?
5. What is your favorite Halloween/horror character? ex. Dracula, Frankenstein etc.
---



---
---



---
We will let you know at a later date when and if there will be tops or tasks and when this rehoming will end.
---



---
Thank you so much to everyone who wished a good luck and to everyone who has applied. C:
My biggest thank you goes to my partner, Western, for helping me with this rehoming. You're my rock and my support! I would never be able to do this without you. I mean it! Thank you so much!!! ❤
---


---
Western is in full charge of this fun and games arcade. She will explain everything you need to know and if you have any questions, please go to her to ask them. Thank you and have fun! C:
[ SEE BELOW ]
Insanity- is ready to breed
with 6 litter licenses