cerulean
cerulean is a male Pokey Yellow Lab born March 28, 2008 and last adopted October 3, 2018.
He is 11 years and 11 months old.

⇠ previous | next ⇢

⁂ lpyl ↝ great dane ↝ lpyl switch | rehoming win ⁂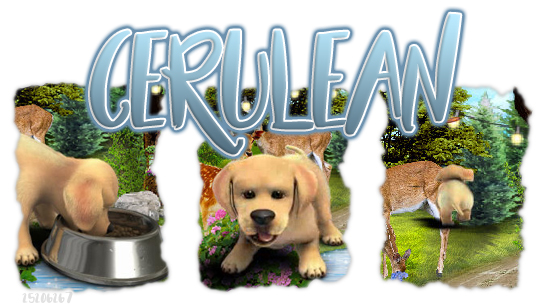 cerulean is a legacy pokey yellow lab → great dane switch that i won in a rehoming held by the100petterz in 2015. he was my first "major" rehoming win and helped me really get into graphics as well. i really didn't have a clue that i would win, mostly because i usually didn't get beyond tops at that point. cerulean is also the first switch pet i've ever owned, which made him very special. i generally don't like to have too many pokies on my account- my screen freezes up too much- but i really felt a bond with cerulean, and so he's my little exception.

cerulean's name was chosen because, for one, i liked the sound of it, but more importantly, it was a bright blue color that i attached to him from the beginning of the rehoming, back when his name was virtue. since cer loves to be outside and loves the ocean in my mind, i thought the name was perfect for him. normally, he's in bright and beachy backgrounds, but i put him in a more floral one this time around to give him a change of scenery! it looks like he's loving it. he's very hungry pretty much all the time, and doesn't mind friends stopping by to give him an extra serving of food, even if all his bars are in the green. he'll eat you out of food, i promise.

his original adoption date was august 6th, 2015.


Owned by beauxbatons