Summer
Send Shadowfang04 a breeding request
Summer is a male Red Husky born March 7, 2014 and last adopted May 31, 2016.
He is 6 years and 4 months old.
Personality Profile for Summer
Intelligence
35

120

155
Obedience
30

105

140
Bravery
40

124

160
Agility
50

123

160
Endurance
65

142

190
1st gen 5/5 total 614/805= 76.3% average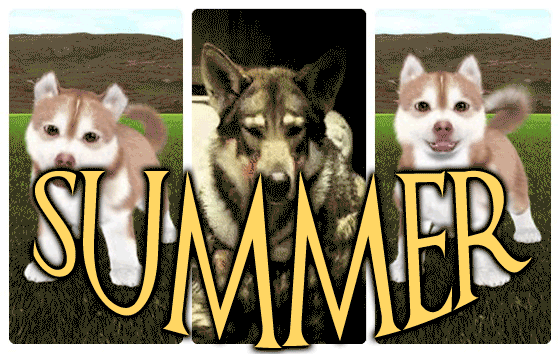 Summer is a purebred 614 1st Gen Red Husky. He is named after Bran Stark's loyal and devoted direwolf in the Game of Thrones series. Summer sat by Bran's bedside every night while he lay in a comma; never seeming to leave his side. Showing a great display of loyalty, he even kills a would-be assassin that attempted to murder Bran while he lay sleeping. Usually quite sweet tempered and kind, he can be a deadly adversary
when his loved ones are threatened.
I received Summer by chance from a VERY kind member. He is a very special treasure of mine and will never be for sale.
Not for sale.
Owned by Shadowfang04