Carl Leo
Carl Leo is a male Pokey Husky born April 2, 2008 and last adopted February 2, 2017.
He is 11 years and 10 months old.
3/5 Legacy Pokey Husky ❤
Scene Link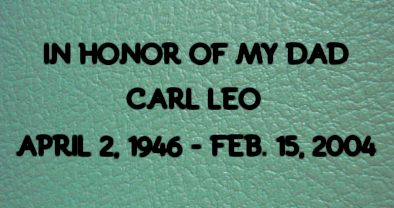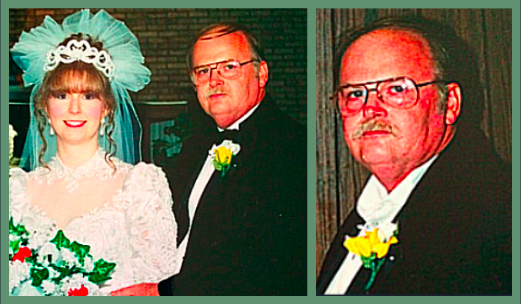 ~ My Wedding Day – August 12, 1995 ~


How I Got This Boy ~
Given to me by a special friend. We traded legacy pokey huskies. Thank you so much! This means the world to me. I can't believe I finally found my legacy boy to name after my dad. So happy you're here. Welcome home Carl!

My Dad's Story ~
My Dad was a wonderful, hard working man, who always did his best to provide for his family. He got married to my mom on Sept. 23,1967, when he was 21 and she was 18. They had 4 children – Me (1968), my sister, Angie (1969), my brother, Brian (1970) (deceased) and my baby sister, Cindy (1978). We were far from rich and didn't have everything in the world but my Dad worked hard to make sure we had what we needed and were happy. He loved doing things with his children and always took us out when he got the chance. I have the best memories of him. Especially from the various amusement parks, beaches, etc., we visited frequently.
When I moved out and got married in 1995, he was always there for me anytime I needed him or asked for help. Soon after, I had my first child in 1997 and 2 years later, my second child in 1999. He was always there for me and was even at the hospital both times I delivered. I had two rather large babies, first one was 9 lbs. 8 oz. and my second child was 10 lbs. 10 oz. I remember the first words out of my Dad's mouth when we found out her weight. He said, "Wow! You now have the new family record!" Yes, I had the largest baby in our family. We all laughed. He spent lots of time with his grandchildren and loved them very much. We have so many albums full of pictures with him and his grandchildren. Always loved going to my parents house for Christmas. We had the best times and made very good memories. It just felt so happy and right.
In 2003, my Dad was having some problems eating and was having some pain so he went to the doctor. That's when our world turned upside down. He found out he had esophageal cancer. We were devastated. He had the choice to just leave it alone or to take it out and have chemo. His chances were 50/50 with it out. We all decided together, as a family, to have it out and give him that chance he needed. We loved him and wanted him to at least have that second chance at life. He went for chemo soon afterwards. Everything went well and he was actually cancer free for a while. Unfortunately, he was having a lot of pain again and this time it was from the actual chemo itself. He told the doctor about it but the doctor kept telling him that he would be fine and gave him a prescription for Prilosec. He continued to have problems eating and was in so much pain. He tried pretending everything was okay but I could see it in his face and his body. He wasn't eating well had lost so much weight and looked like a skeleton. It was very hard watching him suffer. Finally, it got to the point where he just couldn't eat anymore and stopped eating. We knew his time here was almost up and had hospice come to the house.
He was in good spirits the entire last week of his life, thanks to hospice. He wouldn't eat but was amazingly cheerful. He had many visitors then and I was there every day and every chance I got, even though I had 2 young children to take care of. After the fourth day, he decided, out of the blue, that he wanted to eat and had some soup and then one of his favorite deserts, chocolate ice cream. It was nice to see him enjoying food again. It had been a while. Deep down I just knew his time was near though.
His last day of life and day 7 of almost no food at all, I remember spending the whole day there and had to go home finally, to make dinner and spend time with my kids. I was exhausted. Before I left, I said goodbye and I love you Dad and gave him a hug. I didn't realize at the time, that would be the last time I would be able to talk to him and say those words again. I went to bed and in the middle of the night, we got a phone call saying that he passed away peacefully, during the night. I was extremely heartbroken, as I didn't get to say goodbye, but was glad his pain was finally over.
He died February 15, 2004 and was only 57 years old. He didn't quite make it to his 58th birthday. He was still so young. My Dad lead a semi-shortened but good life. He was the best Dad in the world and will never be forgotten..ever. I make sure I tell his stories, things he said and did and even mention his favorite things to my children, every chance I get. Love you always, Dad!! ❤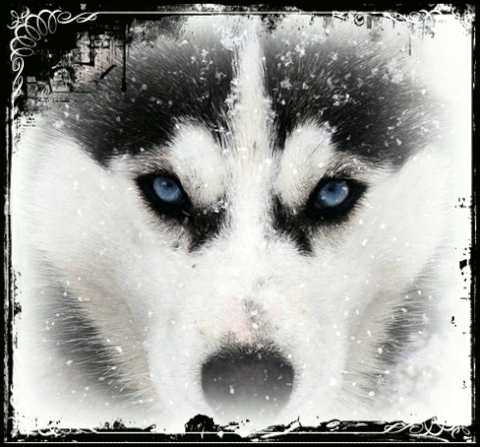 April Birthstone: Diamond
LOVE AND MISS YOU DAD!!! ♥♥♥
NEVER FOR SALE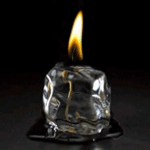 Owned by Sandy-D