Lost Friskey
Send SeizeTheDayFoREVer a breeding request
Lost Friskey is a female Orange Mix born April 2, 2016 and last adopted December 25, 2019.
She is 4 years and 2 months old.
I can't believe I won this girl! This kitty represents my real life orange mix kitty who sadly passed away a few years ago. She was only a few weeks old when got…..well found her. My dad was going to work and as he was putting something in the mail box, this little orange ball of fluff jumped out and ran up his leg and onto his shoulder. He left for work and told my mom there was a "guest" and that he had to go to work. My mom was freaking out and was in the shower so she rushed to put on some clothes and came out and there was this tiny ball of fluff asleep on the bed. My brother and I screamed and pleaded to keep her, so in the end my parents agreed XD and we had her til she was about 15 years before her health began to decline. My baby girl Friskey went through the ringer. She had to have her leg amputated, had wolfworm, had feline aids,had a stroke, had a feeding tube in for weeks, and we just ended up putting her down, because in the end she just wasn't living…..and we wanted to spare her anymore pain and misery.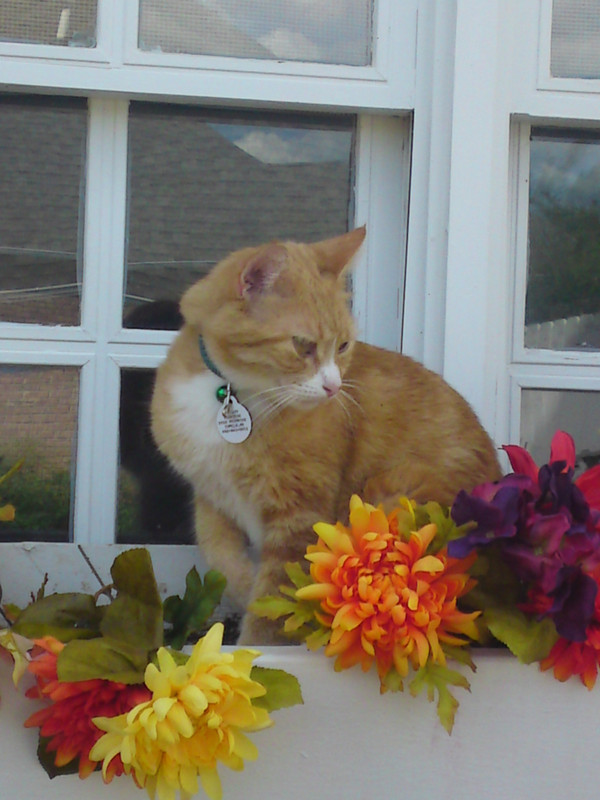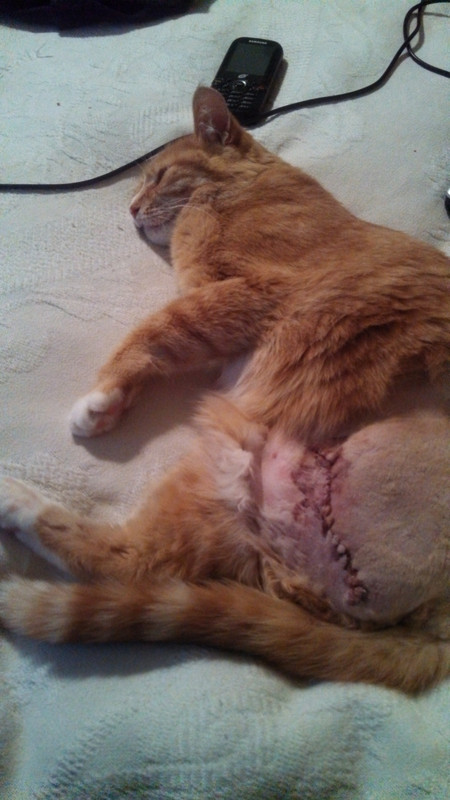 right after having her leg amputated due to cancer.
Owned by SeizeTheDayFoREVer