severus
Send beauxbatons a breeding request
severus is a male Black Lab Mix born March 23, 2016 and last adopted December 20, 2019.
He is 4 years and 3 months old.
Personality Profile for severus
Intelligence
49

123

143
Obedience
64

140

165
Bravery
52

98

147
Agility
55

54

142
Endurance
54

97

144

⇠ previous | next ⇢

⁂ lost stat black lab | gift from alisa ⁂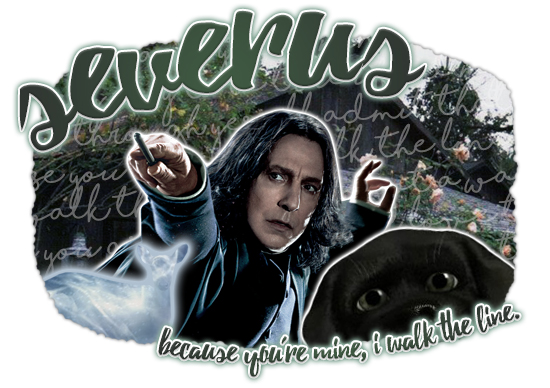 𝗆𝖾𝖾𝗍 𝗌𝖾𝗏.
𝗂 𝖼𝖺𝗇'𝗍 𝗋𝖾𝖺𝗅𝗅𝗒 𝖾𝗑𝗉𝗅𝖺𝗂𝗇 𝗍𝗈 𝗒𝗈𝗎 𝗐𝗁𝗒 𝗂 𝗅𝗂𝗄𝖾 𝗌𝖾𝗏𝖾𝗋𝗎𝗌 𝗌𝗈 𝗆𝗎𝖼𝗁 𝖻𝖾𝖼𝖺𝗎𝗌𝖾 𝗂 𝗄𝗇𝗈𝗐 𝗂𝗍'𝗌 𝗄𝗂𝗇𝖽 𝗈𝖿 𝗈𝖽𝖽, 𝖻𝗎𝗍 𝗁𝖾'𝗌 𝗃𝗎𝗌𝗍 𝗅𝗂𝗍𝖾𝗋𝖺𝗅𝗅𝗒 𝗌𝗎𝖼𝗁 𝖺 𝖽𝗒𝗇𝖺𝗆𝗂𝖼 𝖼𝗁𝖺𝗋𝖺𝖼𝗍𝖾𝗋, 𝗌𝗈 𝖿𝗋𝖾𝖺𝗄𝗂𝗇𝗀 𝗂𝗇𝗍𝖾𝗅𝗅𝗂𝗀𝖾𝗇𝗍 𝖺𝗇𝖽 𝖼𝖺𝗅𝖼𝗎𝗅𝖺𝗍𝗂𝗇𝗀, 𝖺𝗇𝖽 𝗁𝖾'𝗌 𝗁𝗈𝗇𝖾𝗌𝗍𝗅𝗒 𝗌𝗎𝖼𝗁 𝖺 𝖻𝖾𝖺𝗎𝗍𝗂𝖿𝗎𝗅 𝖺𝗇𝗍𝗂-𝗁𝖾𝗋𝗈 𝗐𝗁𝗈 𝖽𝖾𝗌𝖾𝗋𝗏𝖾𝖽 𝗍𝗁𝖾 𝗐𝗈𝗋𝗅𝖽 𝖺𝗇𝖽 𝖺𝗇 𝗈𝗋𝖽𝖾𝗋 𝗈𝖿 𝗆𝖾𝗋𝗅𝗂𝗇 𝖿𝗂𝗋𝗌𝗍 𝖼𝗅𝖺𝗌𝗌 𝖺𝗇𝖽 𝗆𝗈𝗋𝖾. 𝖺𝗅𝖺𝗇 𝗋𝗂𝖼𝗄𝗆𝖺𝗇 𝗆𝖺𝖽𝖾 𝗍𝗁𝗂𝗌 𝖼𝗁𝖺𝗋𝖺𝖼𝗍𝖾𝗋 𝖼𝗈𝗆𝖾 𝖺𝗅𝗂𝗏𝖾 𝖿𝗈𝗋 𝗆𝖾, 𝖺𝗇𝖽 𝗍𝗁𝖾 𝖿𝖺𝖼𝗍 𝗍𝗁𝖺𝗍 𝗁𝖾'𝗌 𝗀𝗈𝗇𝖾 𝗂𝗌 𝗁𝖾𝖺𝗋𝗍𝖻𝗋𝖾𝖺𝗄𝗂𝗇𝗀. 𝗁𝖾'𝗌 𝖻𝖾𝖾𝗇 𝗀𝗈𝗇𝖾 𝖺𝗅𝗆𝗈𝗌𝗍 𝖿𝗈𝗎𝗋 𝗒𝖾𝖺𝗋𝗌 𝗇𝗈𝗐, 𝖻𝗎𝗍 𝗁𝗂𝗌 𝗆𝖾𝗆𝗈𝗋𝗒 𝗂𝗌 𝖺𝗅𝗐𝖺𝗒𝗌 𝖺𝗅𝗂𝗏𝖾 𝗂𝗇 𝗍𝗁𝖾 𝖼𝗁𝖺𝗋𝖺𝖼𝗍𝖾𝗋 𝗁𝖾 𝖻𝗎𝗂𝗅𝗍.
𝗆𝗈𝗋𝖾 𝗍𝗈 𝖼𝗈𝗆𝖾 𝗈𝗇 𝗍𝗁𝗂𝗌, 𝗂 𝖺𝗌𝗌𝗎𝗋𝖾 𝗒𝗈𝗎. 𝖻𝗎𝗍 𝖿𝗈𝗋 𝗇𝗈𝗐, 𝗍𝗁𝗂𝗌 𝗂𝗌 𝗃𝗎𝗌𝗍 𝗐𝗁𝖺𝗍 𝗂'𝗆 𝗀𝗈𝗂𝗇𝗀 𝗍𝗈 𝗉𝗎𝗍 𝖽𝗈𝗐𝗇 𝖺𝗌 𝖺 𝗉𝗅𝖺𝖼𝖾𝗁𝗈𝗅𝖽𝖾𝗋.




𝗂'𝗏𝖾 𝖻𝖾𝖾𝗇 𝗌𝖾𝖺𝗋𝖼𝗁𝗂𝗇𝗀 𝖿𝗈𝗋 𝗍𝗁𝗂𝗌 𝖻𝗈𝗒 𝖿𝗈𝗋 𝖺 𝗋𝖾𝖺𝗅𝗅𝗒 𝗅𝗈𝗇𝗀 𝗍𝗂𝗆𝖾 𝖺𝗇𝖽 𝗌𝗈𝗆𝖾𝖻𝗈𝖽𝗒 𝗐𝗁𝗈 𝗂 𝗅𝗈𝗏𝖾 𝗌𝗈 𝖽𝖾𝖺𝗋𝗅𝗒 𝗀𝗋𝖺𝗇𝗍𝖾𝖽 𝗆𝖾 𝗍𝗁𝗂𝗌 𝗐𝗂𝗌𝗁 𝗂 𝖼𝗈𝗎𝗅𝖽𝗇'𝗍 𝗁𝖺𝗏𝖾 𝗀𝗈𝗍𝗍𝖾𝗇 𝖿𝗈𝗋 𝗆𝗒𝗌𝖾𝗅𝖿. 𝖺𝗇𝖽 𝗂'𝗆 𝗌𝗈 𝗀𝗋𝖺𝗍𝖾𝖿𝗎𝗅, 𝖻𝖾𝗒𝗈𝗇𝖽 𝗀𝗋𝖺𝗍𝖾𝖿𝗎𝗅. 𝗂 𝗁𝖺𝗍𝖾 𝗇𝗈𝗍 𝖻𝖾𝗂𝗇𝗀 𝖺𝖻𝗅𝖾 𝗍𝗈 𝗉𝖺𝗒 𝗉𝖾𝗈𝗉𝗅𝖾 𝖻𝖺𝖼𝗄, 𝖻𝗎𝗍 𝗂'𝗆 𝗀𝗈𝗇𝗇𝖺 𝗍𝗋𝗒 𝗍𝗈 𝗀𝖾𝗍 𝗈𝗏𝖾𝗋 𝗍𝗁𝖺𝗍 𝗈𝗇 𝗍𝗁𝖾 𝗀𝗋𝗈𝗎𝗇𝖽𝗌 𝗍𝗁𝖺𝗍 𝗍𝗁𝗂𝗌 𝖻𝗈𝗒 𝗁𝖺𝗌 𝖻𝖾𝖾𝗇 𝗐𝖺𝗇𝗍𝖾𝖽 𝗌𝗈 𝗌𝗈 𝖻𝖺𝖽𝗅𝗒. 𝖺𝗇𝖽 𝗇𝗈𝗐 𝗁𝖾'𝗌 𝗁𝗈𝗆𝖾. 𝖺𝗇𝖽 𝗂'𝗆 𝗄𝗂𝗇𝖽 𝗈𝖿 𝗍𝗈𝗈 𝗌𝗁𝗈𝖼𝗄𝖾𝖽 𝗍𝗈 𝗀𝗂𝗏𝖾 𝗆𝗎𝖼𝗁 𝗈𝖿 𝖺 𝖿𝗂𝗀𝗁𝗍.
𝖺𝗅𝗂𝗌𝖺'𝗌 𝗆𝖾𝗌𝗌𝖺𝗀𝖾
𝗁𝗂 𝗈𝗄 𝗌𝗈 𝗂 𝗄𝗇𝗈𝗐 𝗒𝗈𝗎'𝗏𝖾 𝖻𝖾𝖾𝗇 𝗐𝖺𝗇𝗍𝗂𝗇𝗀 𝖺 𝗀𝗎𝗒 𝗅𝗂𝗄𝖾 𝗍𝗁𝗂𝗌 𝖿𝗈𝗋 𝗌𝗈 𝗅𝗈𝗇𝗀 𝖺𝗇𝖽 𝗂 𝗄𝗇𝗈𝗐 𝗒𝗈𝗎 𝖾𝗑𝗉𝗅𝗂𝖼𝗂𝗍𝗅𝗒 𝗍𝗈𝗅𝖽 𝗆𝖾 𝗍𝗈 𝗇𝗈𝗍 𝖽𝗈 𝗍𝗁𝗂𝗌 𝖻𝖾𝖼𝖺𝗎𝗌𝖾 𝗒𝗈𝗎 𝗁𝖺𝗍𝖾 𝗀𝖾𝗍𝗍𝗂𝗇𝗀 𝗀𝗂𝖿𝗍𝗌 𝖻𝗎𝗍 𝗅𝗂𝗄𝖾… 𝗁𝗈𝗐 𝖼𝗈𝗎𝗅𝖽 𝗂 𝗇𝗈𝗍, 𝖽𝗎𝖽𝖾? 𝗒𝗈𝗎'𝗏𝖾 𝖻𝖾𝖾𝗇 𝗍𝗁𝖾𝗋𝖾 𝖿𝗈𝗋 𝗆𝖾 𝖿𝗈𝗋 𝗍𝗁𝖾 𝗅𝖺𝗌𝗍 𝖿𝖾𝗐 𝗆𝗈𝗇𝗍𝗁𝗌, 𝗅𝗂𝗌𝗍𝖾𝗇𝗂𝗇𝗀 𝗍𝗈 𝗆𝖾 𝗋𝖺𝗇𝗍 𝖺𝖻𝗈𝗎𝗍 𝖿𝗈𝗈, 𝖿𝗋𝗂𝖾𝗇𝖽𝗌, 𝗌𝖼𝗁𝗈𝗈𝗅, 𝗀𝗋𝖺𝖽𝖾𝗌 – 𝖺𝗅𝗅 𝗈𝖿 𝗂𝗍! 𝗉𝗅𝖾𝖺𝗌𝖾 𝖽𝗈𝗇'𝗍 𝖿𝖾𝖾𝗅 𝗅𝗂𝗄𝖾 𝗒𝗈𝗎 𝗁𝖺𝗏𝖾 𝗍𝗈 𝗀𝖾𝗍 𝗆𝖾 𝖺𝗇𝗒𝗍𝗁𝗂𝗇𝗀 𝗂𝗇 𝗋𝖾𝗍𝗎𝗋𝗇, 𝗂 𝗃𝗎𝗌𝗍 𝗐𝖺𝗇𝗍𝖾𝖽 𝗍𝗈 𝗀𝖾𝗍 𝗒𝗈𝗎 𝗌𝗈𝗆𝖾𝗍𝗁𝗂𝗇𝗀 𝗍𝗈 𝗌𝗁𝗈𝗐 𝗍𝗁𝖺𝗍 𝗂 𝗋𝖾𝖺𝗅𝗅𝗒 𝖽𝗈 𝖺𝗉𝗉𝗋𝖾𝖼𝗂𝖺𝗍𝖾 𝗒𝗈𝗎 𝖺𝗌 𝖺 𝖿𝗋𝗂𝖾𝗇𝖽. 𝗁𝖺𝗉𝗉𝗒 𝗁𝖺𝗇𝗎𝗄𝗄𝖺𝗁 𝗆𝗒 𝗃𝖾𝗐𝗂𝗌𝗁 𝖿𝗋𝗂𝖾𝗇𝖽 :) (𝖺𝗇𝖽 𝗁𝖺𝗉𝗉𝗒 𝗁𝗈𝗅𝗂𝖽𝖺𝗒𝗌) 𝗂 𝗅𝗈𝗏𝖾 𝗒𝗈𝗎 (𝗍𝗁𝗂𝗌 𝗂𝗌 𝗍𝗁𝖾 𝗈𝗇𝗅𝗒 𝗍𝗂𝗆𝖾 𝗂𝗆𝗆𝖺 𝗌𝖺𝗒 𝗂𝗍 𝗌𝗈 𝗋𝖾𝗅𝗂𝗌𝗁 𝗂𝗇 𝗍𝗁𝗂𝗌 𝗅𝗆𝖿𝖺𝗈) ~𝖺𝗅𝗂𝗌𝖺 ❤️

Owned by beauxbatons