Amaya 632 3G
Send Aishiteru-Okaasan a breeding request
Amaya 632 3G is a female Red Husky born May 23, 2016 and last adopted May 13, 2020.
She is 4 years and 0 months old.
Her mother is Asymmetry 636 2G, owned by Aishiteru-Okaasan
, and her father is Atka G2 642 80U, owned by Corrupt-Angel
, and her 3 siblings can be viewed on her family page
"Breeding Red Huskies since 2011."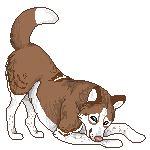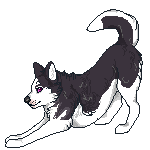 EK Silent Reverie
632/805 (78.5%), 3rd generation
677 HPP with Greywind
Adopted from Agaetï Blodren Kennels.
NOT FOR SALE.
Owned by Aishiteru-Okaasan