aiden pearce
Send rk8OO a breeding request
aiden pearce is a male Pit Bull born January 5, 2018 and last adopted May 29, 2020.
He is 2 years and 6 months old.
Hi! Meet Aiden! He's a 4/5 -1 Pit Bull gifted to me by
Cap
on
November 28, 2019.
He represents Aiden Pearce from Watch_Dogs. I started playing the game in May 2020 and I instantly fell in love with Aiden's character.
Spoilers for Watch Dogs 1 are in this profile. Proceed with caution.
Aiden is Chicago's resident vigilante, though he did eventually leave Chicago after the events of the game. He became the vigilante due to trauma he endured which was a consequence of his actions as a hacker. It started as an attempt to get revenge on those responsible for his niece's death. He thought that he could change himself and his surroundings to make up for what he had experienced.
As the game progresses, Aiden becomes increasingly involved in a plethora of criminal scenarios. He is able to dismantle a human trafficking ring, eliminate a serial killer, and give harsh reminders to local gang members. However, it is debatable as to whether or not he is doing this for the general good of the public; his intentions as a vigilante were originally self centered and conceited, as his niece's death was partially his fault.
This is brought up in the game multiple times, and Aiden acknowledges this in the ending of the game. He aggressively reminds his former business partner (and the person that did the job that killed his niece with him) that he blames himself for it every single day. Aiden is complex and complicated in his way of thinking, and it's easy to brand him as a bland and generic character. This, however, is entirely untrue.
At the end of the game, Aiden embraces his role as the Vigilante (dubbed the Fox by civilians and the media) with this quote:
I don't look back anymore. I don't regret. I look forward. Everything is connected, and I'll use that to expose, to protect, and if necessary… to punish.
This is the final line of the game before the credits begin rolling. He seems to acknowledge that, in his line of work, he won't ever be the type to settle down, have a family. He'll always be on the run from the police and he's used to losing those close to him.
However, he seems to embrace this, accepting that he won't ever change himself, just as he cannot change what happened to his niece.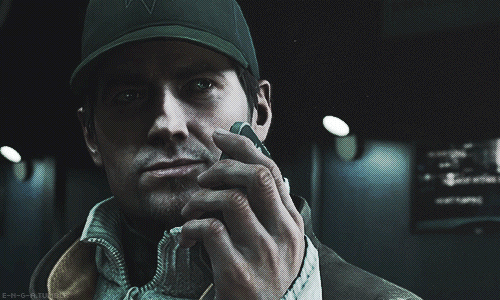 𝐈 𝐝𝐨𝐧'𝐭 𝐥𝐨𝐨𝐤 𝐛𝐚𝐜𝐤 𝐚𝐧𝐲𝐦𝐨𝐫𝐞. 𝐈 𝐝𝐨𝐧'𝐭 𝐫𝐞𝐠𝐫𝐞𝐭.
𝐈 𝐥𝐨𝐨𝐤 𝐟𝐨𝐫𝐰𝐚𝐫𝐝.
𝐄𝐯𝐞𝐫𝐲𝐭𝐡𝐢𝐧𝐠 𝐢𝐬 𝐜𝐨𝐧𝐧𝐞𝐜𝐭𝐞𝐝, 𝐚𝐧𝐝 𝐈'𝐥𝐥 𝐮𝐬𝐞 𝐭𝐡𝐚𝐭 𝐭𝐨 𝐞𝐱𝐩𝐨𝐬𝐞, 𝐭𝐨 𝐩𝐫𝐨𝐭𝐞𝐜𝐭,
𝐚𝐧𝐝 𝐢𝐟 𝐧𝐞𝐜𝐞𝐬𝐬𝐚𝐫𝐲… 𝐭𝐨 𝐩𝐮𝐧𝐢𝐬𝐡.


Owned by rk8OO