Bear
Bear is a male Pokey Rottweiler born May 2, 2008 and last adopted November 5, 2019.
He is 12 years and 1 month old.
Personality Profile for Bear
Intelligence
36

73

129
Obedience
39

70

123
Bravery
62

106

155
Agility
35

89

128
Agility
35

72

128
Endurance
37

82

126
Endurance
37

90

126
About Him

582/915 = 63.60%

Oddstat pokey Rottie

How I Got Him

I wasn't really into oddstats, nor did I think that I would ever own one, let alone a pokey oddstat. Mely was selling most of her pets and this little guy was one of them. I paid a good portion of an arm and a leg and of course some dust bunnies.

Mazey was on the search for an oddstat and I wanted to surprise her with the gift of one. She was speechless and I knew that she loved him instantly. About two months after, she gave him back to me because she was downsizing and wanted only a few pets.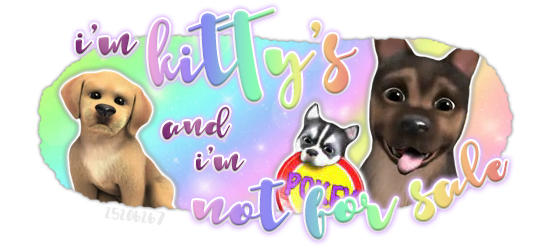 From Mazey

thank you for letting me have this guy even though it wasn't for the longest time. i absolutely loved having him in my home, and i'm glad he's going back home to you where he belongs <3 ~mazey

I originally bought him from Mely on June 25th 2019


Owned by PokeyHuskyQueen