Dreamer
Dreamer is a male Pokey Husky born June 5, 2008 and last adopted January 24, 2020.
He is 11 years and 8 months old.
Personality Profile for Dreamer
Intelligence
41

54

130
Obedience
48

93

123
Bravery
53

77

124
Agility
57

72

127
Endurance
51

111

130

I got him from an amazing member, which is Sandy-D I thank her so much from the bottom of my heart for finally making my Foo-Dream A reality.
The story started that I joined her re-homing hosted with Western who is also A terrific member here on Foopets.. I joined the re-homing 🎄🎁 Surprises Of All Sizes Christmas Rehoming!🎁🎄 where I have applied for Angel & Blitzen after not getting picked for A LPH on another re-homing I was on..
I was not picked for Angel, but I was picked as A top for Blitzen, which I completed the task for him at the last minute when Sandy-D added on two of her own pet's to the re-homing which was Ranger & Dakota to give other tops A chance to win A pet of their dreams.
I was not chosen for none of these beauties, and having A bad day at work then coming home to see I was not chosen for anything was the icing on the cake and I vented out saying how I felt on the re-homing before taking care of my actual life huskies and heading to bed.
I came on the next morning to see Sandy wanted me to message her, but still being upset and I had to work the next few days I just let it go until Friday 24th,2020 I messaged Sandy and apologized and told her about that night, and to my surprise she gave me the link to this beautiful boy who happened to be one of her own personal cherished pets here on Foopets for only 45Fd..
I could not believe my eyes and my jaw dropped and after 5 minutes of being completely froze I bought my Dreamer, A dream pet I have been trying to achieve since 2011, for 5 years after I bought Alaska my 2nd-Gen purebred who I thought was always going to be the closest I would get to A LPH. I finally have my LPH and I can't thank Sandy-D enough for her generosity and heart, and she will always be welcome to check up and take care of Dreamer, and is from now on and forever his god-mother ❤️


I named him off of one of my favorite movies. Dreamer is A true story about the famous race horse Sonyador who broke her leg and after months off the track came back to finish in A whopping win from the care of her owners who took care of her..
But why the name Dreamer for A LPH, well because in the movie there was A little girl who would not give up her dream to bring back together her family from the help of the racehorse her family chose to help no matter the cost or what happened she continued her dream until it came true. I named him Dreamer because since August 11th, 2009 when I first joined, for 11 years I have not once ever owned A LPH or LPGSD, although I knew about them, I just wasn't A fan of them and just never bought them due to they froze my computers.
Well in 2011 I bought my 2nd-G purebred PH Alaska because she would of went to the shelter if I did not, and back then there was A glitch that would turn some pokies to Foo when they got turned to the shelter, So I bought her and seeing how cute the pokies are, I started my search for A LPH or LPGSD and joined countless amounts of re-homing's just to be turned down each time for one of them pets.
But I still didn't give up, and once I joined Sandy-D's re-homing and still didn't get chosen I was on the verge of calling it for the search until she had me message her and surprised me with my Dreamer, I chose that name cause no matter how long it takes or what happens, if you don't give up and keep trying your wants and dreams will come true, and this beautiful little boy is one of my dreams here and his name presents what he means to me❤️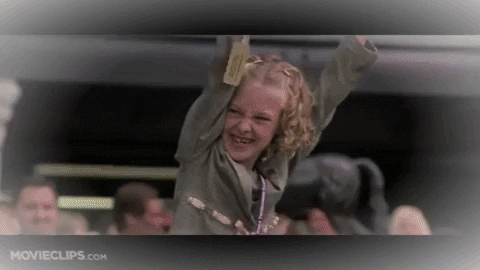 Dreamer is A male Legacy Pokey Husky
Born: June 5, 2008
Age: 11 years and 7 months old

Personality: He is A alpha male, leader of his pack and knows how to keep his pack in order, but when he's home, he is the sweetest little love-bug and his favorite game is tug-of-war which he don't give up at until he has the rope all to himself since he's the boss-dog.
He enjoys A walk on the beach taking in the evening air and relaxing under the sunset sky watching birds go by enjoying the breeze while his pack plays. He knows his name means never give up and that's what he does, he won't give up on his pack and always have their backs, and don't give up on the things he dreams to accomplish.
He knows he is always welcome to see his God-mother Sandy-D anytime he pleases, but always comes back home to me and his pack. He is very wise and is one of the oldest pet's here, but he still acts like A puppy and the boss-dog he needs to be for his pack..
Last Adopted: January 24, 2020 By me❤️



Dreamer is one of my dream pet's I finally accomplished thanks to the Amazing Sandy-D which don't realize how much this meant to me, because nobody can describe in words how much something meant to them like they can in person.
Sandy-D thank you so so much for finally making A 5 year long dream here on Foopet's become A reality, Huskies are the closest resemblance to wolves which is my spirit animal, and they are my most favorite breed because of this reason, But I really can't put in words how I feel about you finally granting me with A LPH.
It means the world to me, and he means so much to me, I'm so in-love with my little Dreamer here, and I promise you this will always now & forever be his home, and If there is any reason why I must re-home him, You will be first to get him back, and I will give him back to you for free cause I know how much he meant to you as well as he was one of your own personal pets that I'm sure you spent A whole lot of FD on because I know LPH's and LPGSD's are not cheap pet's here on Foo..
But thanks so so much, I'm A pet closer to the memorial of my Uncle Kenny which is the reason why I joined Foopets back in 2009, because being here on Foopet's talking to other members, making friends, and now meeting you and the generosity you have makes up for the depression and anxiety and all the drama in actual life, and missing my most favorite uncle, so again thanks so so so much❤️
Owned by WolfLover-94